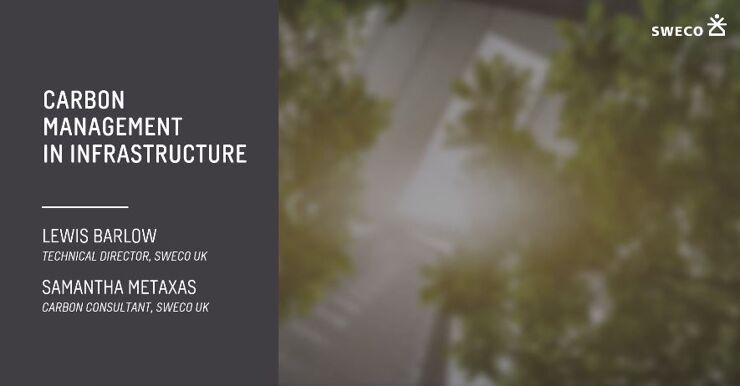 We were thrilled to be able to deliver the new Carbon Management in Infrastructure training course online on 30 June. A planned first running of the classroom course was understandably postponed in March due to Covid-19.

The one day course went very well, with lots of interaction between the tutors and delegates, and with great feedback from the delegates after the course.

Paul Turner-Johnson from the Coal Authority said "Tutors were only too happy to help and covered all questions asked in detail and with knowledge. Not only that, but have given the attendees their email info to consult after the course! Excellent!"

Another delegate commented that the course was "Professionally presented, excellent knowledge conveyed. I felt engaged throughout which was a difficult task for a course delivered online!"

"Our first online carbon management in infrastructure course went extremely well and was a pleasure to host, with real engagement from all attendees who were keen to implement what they had learnt during the day in their respective organisations and projects," said Lewis Barlow, Technical Director at Sweco UK and one of the two course tutors. "As this network of infrastructure carbon experts grows, so will our collective ability to tackle the climate emergency."

Every one of the attendees said that they would recommend the course, which is next running on 9 September.

The one day course provides practical guidance on applying PAS 2080 to infrastructure projects, with the combined aims of reducing carbon, reducing cost and adding value. Find out more and book your place.