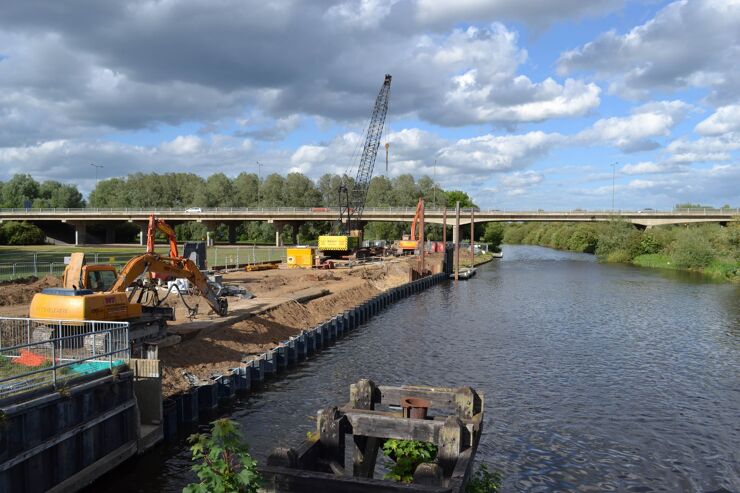 This time last year, the government published its 25 Year Environment Plan, which places greater importance on sustainable drainage systems (SuDS). Ahead of ICE Training's release of the Introduction to Sustainable Drainage Systems eLearning course, we take a look at what it is and why it is important.

Previously, the priority in the UK has been on hard engineering defences - concrete sea walls and, perhaps most famously, the Thames Barrier. But now the emphasis has shifted, with the Department for Environment, Food & Rural Affairs (Defra) recommending alternatives such as permeable surfaces, storage tanks, and ponds to reduce the risk of surface flooding.

The National Planning Policy Framework (NPPF) includes reference to "multi-functionality" when it comes to new flood defences, a term that enshrines the four key pillars of SuDS - using them to manage water quantity, better managing water quality; improving biodiversity, and creating better amenities for the local community.

Environment Agency senior specialist Hayley Bowman said "The government does hold those principles very dear; we're looking for net-gain principles and SuDS can really do that".

Founding director of the Civic Engineers Stephen O'Malley adds that public health and tourism are unrealised benefits of SuDS. "The amenity element there is not officially high on that agenda".

Back in 2010, the government passed the Flood & Water Management Act, putting pressure on local authorities to aim for sustainable development when considering flood policies. The move to a more natural flood management system has been welcome, but challenging.

Owen Davies, Royal Borough of Greenwich's flood risk manager, said that "it's been a real steep learning curve. In 2010 we were thrown all this responsibility and suddenly we've got to understand what is going on with surface water and ground water... we've got all these ordinary watercourses which we never knew existed and suddenly we're trying to understand these and what they do, and how they work."

Following the recommendation of SuDS by Defra and its inclusion in the NPPF last year, ICE Training has produced an eLearning course to help managers and planners like Owen.

Adapted from Facing Down the Floods | New York and London.