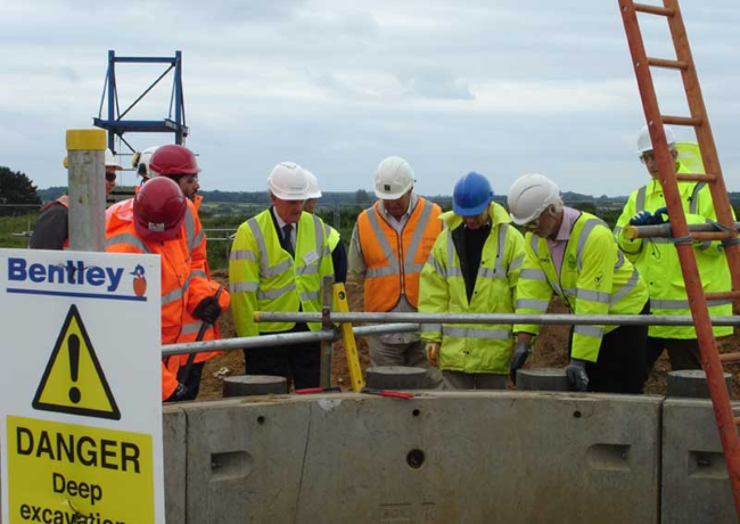 This piece originally appeared on the ICE website.

Based at Bircham Newton the facility gives students the experience of constructing real engineering structures.

With professional guidance they create scaled down versions of bridges, buildings, dams and civil engineering projects from all around the world. Constructionarium links academic institutions and industry to ensure students can use what they have learned in a practical, safe and relevant environment.

During the visit students from Birmingham and Leeds worked on several projects under construction; including two Ravenspurn Oil Platforms and two Brewery Wharf Footbridges.

Joint Norfolk branch chair Michelle Hughes was impressed: "It was very interesting to see the stage and progress of the different groups on the same project. They all said how valuable the experience was for them, as for many it was their first onsite experience. For some students, it was their second visit to the Constructionarium, showing how much they value the opportunity."

Consulting engineers and contractors support the students ahead of their visit to ensure they have the required health and safety and technical knowledge. The engineers and contractors provide on-site staff for the week to mentor students during their visit, supervising the construction process. Some students are offered placements or jobs at the end of their studies.

Constructionarium staff are passionate about the service and welcome interest from companies keen to support the programme. They are happy to offer tours to those interested in finding out more. Contact: Constructionarium Development Manager, Julia Stevens on 07950 686596.