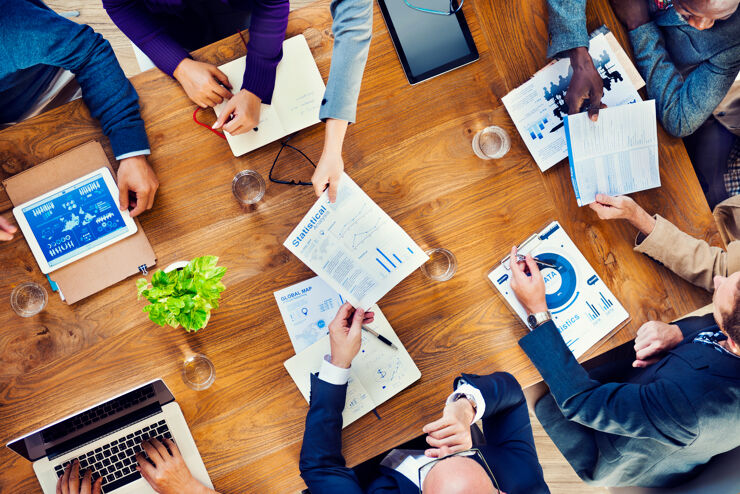 Network Rail and Sellafield Ltd were announced as Project 13 Early Adopters at an event at ICE's London headquarters yesterday.
Early Adopters are organisations which commit to implementing the Project 13 principles on a programme or project as part of a strategy to delivery better customer outcomes.
For Network Rail, this will be its next-generation track alliances: North Alliance (Scotland Route); Central Alliance (London North West, London North East and East Midland routes); South Alliance; (Anglia, South East, Wessex, Western and Wales routes).
Sellafield will use it on its Programme & Project Partners (PPP) model.
Network Rail and Sellafields join the four existing Early Adopters: Anglian Water's Capital Delivery Alliances, the Environment Agency's Next Generation Supplier Arrangements, Heathrow's expansion, and National Grid's London Power Tunnels project.
The Pioneering Principles in Practice – Early Adopters panel discussion, organised by the Infrastructure Client Group (ICG), was an opportunity for the Project 13 community members to hear from the initial four Early Adopters six months on from the commitment to join.
How Anglian Water is using Project 13 principles
James Crompton, Strategic Projects Director at Anglian Water, gave an overview of the forecast water supply capacity issues that the company could face in the coming years and how Project 13 principles were being used to mitigate them.
He spoke about how Anglian Water is creating a new alliancing enterprise which will operate as the P13 Integrator in a shareholding model. As it engages in the early procurement stages, it's creating an incentivised commercial model which drives outperformance and delivery of customer outcomes.
Even at this early stage, Crompton highlighted that there's a real sense of opportunity and building excitement, particularly around the potential enabled by focussing on outcomes and engaging early.
Digital, he said, plays a big part in this, both in terms of enabling greater intelligence in how they deliver outcomes and in the provision of a digital twin. It's also focused on understanding the range of capabilities needed to deliver through world-leading production systems.
How Heathrow is adopting Project 13
Matt Palmer, Development Q6 Director, Heathrow Airport Expansion Project outlined the long-term nature of the project and the need to develop and nurture the required skills to last the entire length of the project and beyond.
He spoke about Heathrow's role as a 'capable owner' and how Heathrow will ensure the right infrastructure is created, operated and maintained.
It will do this not only by articulating the voice of the consumer, community, operations and key stakeholders, but by maintaining a value-driven mindset and developing talent among colleagues, suppliers and customers.
Palmer also expressed how Heathrow recognises that the role of the integrator will not be consistent across the expansion programme.
The significant variation in the characteristics of the scope, in terms of asset ownership, system complexity, geographical location and value drives, will dictate the extent to which integration will be necessary.