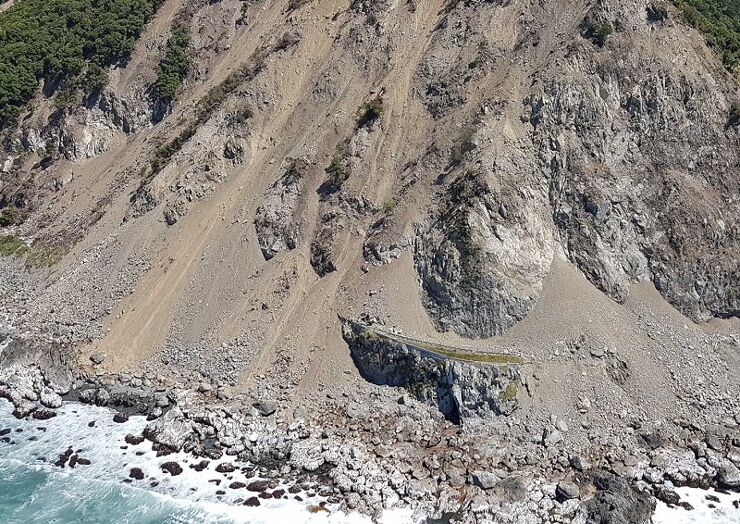 The Kaikoura earthquake recovery project in New Zealand has won the ICE People's Choice Award 2018.
A partnership between the New Zealand Transport Agency and KiwiRail worked speedily to reconnect railways, roads and harbour when an earthquake hit the region in November 2016.

ICE's new President Andrew Wyllie announced the winner at his presidential address at ICE in London on Tuesday.

"Through a Herculean effort, they were able to reopen the roads, harbour and railways, safely and quickly - bringing enormous benefits to the local community," Wyllie said.

The ICE People's Choice Award celebrates the civil engineering projects that have made the most positive impact on their local communities.

Nearly 70,000 votes were cast this year – four times the number of votes made in 2017.

Seán Harris, ICE Director of Membership, said: "I am pleased to see the public recognise how the project directly transformed people's quality of life.

"More than just a re-opening of road and rail systems, the project reconnected families and friends, and allowed businesses to welcome back tourism.
"One of many inspiring submissions this year, the project stands out globally as not only one of the finest examples of outstanding technical achievement but also highlights the importance of civil engineering in enabling social and economic progress."
About the Kaikoura recovery project
The earthquake, measuring 7.8 on the Richter Scale, left Kaikoura and its neighbouring communities completely cut off.

Nearly one million cubic metres of rock and debris fell onto roads the rail line – enough to fill 400 Olympic swimming pools.

However, the team managed to reopen road and railway infrastructure just 12 months or so after the disaster.

The rail line was open to freight trains just 10 months after tracks had been thrown into the sea. The harbour was back in operation exactly one year after the earthquake. State Highway 1 was open to motorists again after just one year, one month, and one day.
The People's Choice Awards shortlist
The other nine projects - which also feature as part of the ICE 200 projects - that were up for this year's award were:
Meanwhile, everyone who cast a vote in this year's People's Choice Awards was entered into a prize draw to win a Fitbit Charge, and the winner has been announced as Peter Drake.