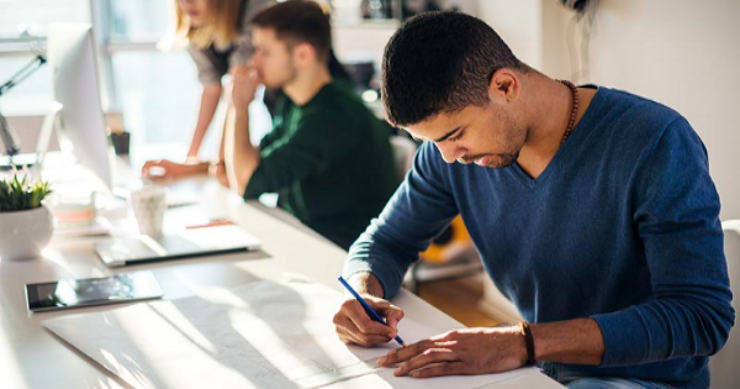 The Final will be at Loughborough University on 11 and 12 May 2017. The prize for the winning team is an engraved Silver Salver and a cash prize of £5000.

See here for more information and videos of the last final.
MERIT has a long-established record of delivering training in Business, Company and Financial Management. Also, and importantly, MERIT is recognised as delivering development in the soft skills of Disciplined Decision Making, Teamwork and Leadership. These are transferable to many tasks and are the longest lasting skills acquired and needed for any successful career.

ICE President Tim Broyd who will attend the final at Loughborough highlighted these skills:

"As civil engineers' careers develop, they need to learn and cultivate business proficiency and soft skills that are not normally part of an undergraduate curriculum. Work within a MERIT team provides a great opportunity to do this in a safe and controlled environment. The number of leading civil engineering employers who strongly support MERIT provides a strong endorsement of its proven value."
The lessons learned from the MERIT experience is wide ranging and feedback from last year's competitors include the following comments:
* "Teamworking, sharing knowledge between different parts of the business and how this relationship influences overall performance" (Max Harrison, NPS group)
* "Joining the rest of the team each week to determine what to do next, and the number of arguments that ensued, were the best part about it for me." (Carl Simpson, Atkins)
* "You learn more about yourself and the industry than in any other competition, it has helped shaped me to who I am today and therefore see it as a huge benefit." (Chris Taylor, Amey)
* "Learning how to manage resources, the importance of client relationships, the requirements of bidding in a competitive market. It exposed me to a management role before I have fully experienced them at work, which has helped me understanding what those above me are involved with." (Howard Clapp, Mott MacDonald)
* "Understanding how a large construction company operates (at least theoretically) Understanding the interconnections/dependencies between the different functions and often competing interest of the different departments of the business."
* "Appreciation of higher level company decisions above individual project level" (Andrew Murray, AECOM)
What advice would experienced players offer to new teams?:
* "Make sure you take the time to figure out how the software works and develop a strategy for how your team will share out the different roles. Don't be afraid to be ambitious, it's easier to manage and deal with the risks you take, rather than trying to play catch-up from being too cautious. " (Ben Hicklin, Arup)
But arguably the best advice came from Carol Serban of Ramboll who said:
"Just play it!"