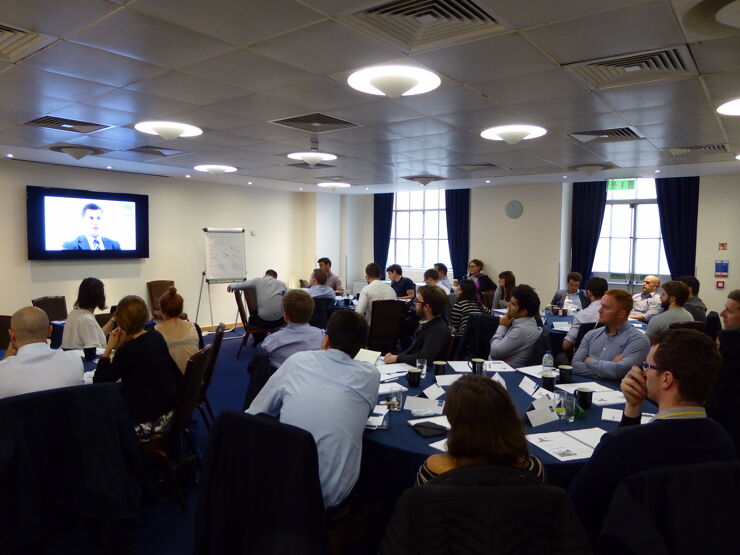 Spring 2018
| | |
| --- | --- |
| Location | Review dates |
| London | 06 - 13 April 2018 |
| Edinburgh | 16 - 18 April 2018 |
| Manchester | 19 - 21 March 2018 |
| Belfast | 28 March 2018 |
| Cardiff | 28 - 29 March 2018 |
International Professional Review dates - 2018
| | |
| --- | --- |
| Location | Review dates |
| Sydney | 19 - 20 March 2018 |
| Auckland | 22 - 23 March 2018 |
| Bangalore | 16 - 17 April 2018 |
| Kolkata | 19 - 20 April 2018 |
| Mumbai | 19 - 20 April 2018 |
| Shanghai | 03- 04 September 2018 |
| Beijing | 06 - 07 September 2018 |
| Hong Kong | 08 - 15 September 2018 |
| Brunei | 17-19 September 2018 |
| Singapore | 28 September 2018 |
| Dubai | 21 - 25 October 2018 |

If you have any questions about your Professional Review please get in touch on +44 (0)20 7665 2344, or email professional.reviews@ice.org.uk.

Support and training
Be confident and ready for the day. Take our preparation course now.
eLearning

Your Professional Review - Preparation and the Review Day - BOOK
Use the code PR50 and get 50% off*.
*Promo ends March 31, 2018
Classroom
ICE Professional Review Preparation course - see full UK dates