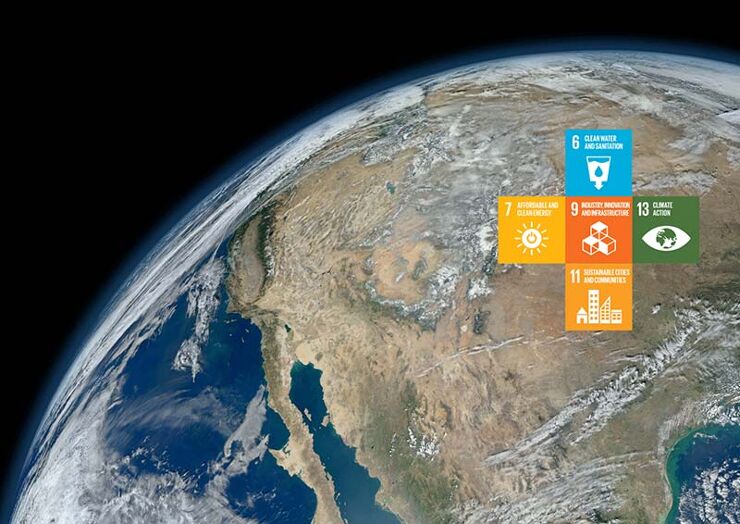 In October 2018 the World Federation of Engineering Organisations and ICE will hold the first Global Engineering Congress at ICE headquarters, One Great George Street in London.
The flagship event of ICE's bicentenary brings together the world's best engineering minds to agree a response to the pressing need for action on climate change, delivering clean water, sustainable energy and a connected world. The UN's Sustainable Development Goals have been set to achieve a better life for those currently without access to these basic human needs.
Wider discussions at the congress will consider how infrastructure and engineering can help alleviate poverty, promote responsible consumption and production, work towards gender equality and encourage worldwide health and wellbeing.
The event represents a unique gathering of ICE, the World Federation of Engineering Organisations, American Society of Civil Engineers, Canadian Society of Civil Engineers, European Council of Civil Engineers, Commonwealth Engineers, Engineers Australia and many more.
Taking place from 22 to 26 October 2018, the week-long congress falls not only within ICE's bicentenary year, but also the 50th anniversary of WFEO and UK Government's Year of Engineering.

It is an unprecedented opportunity to bring the global community together and agree steps to creating a better world.
Register your interest
You can register your interest for this once in a lifetime event and see the programme at the congress homepage www.ice.org.uk/congress
Available Training
ICE Training shares these goals with the engineering community as they reflects the values and practices of the Institution of Civil Engineers (ICE).

ICE Training recommends these training courses that suppport the five sustainable development goals.