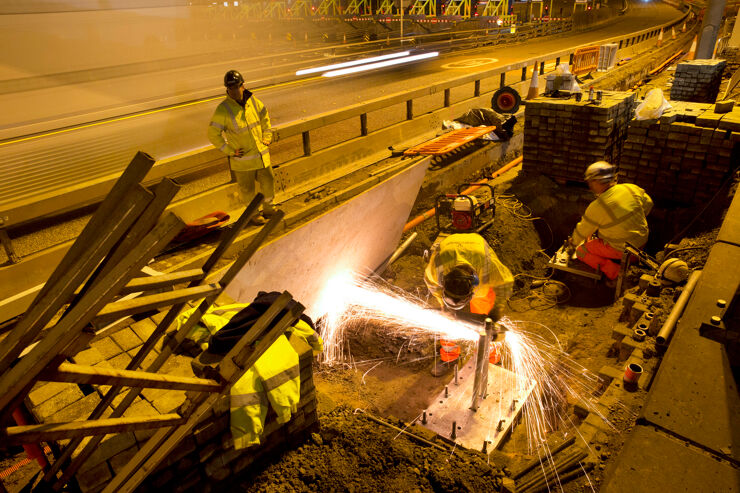 In a changing and growing world full of competition, standing still is not an option.

As new economic focal points arise around the world, as capital becomes increasingly mobile, and as companies compete more frequently outside of their home markets, the opportunities for British built environment professionals to deliver world-class infrastructure have never been greater. What's holding us back, however, is the risk of risk.

ICE has produced a short briefing paper, 'Improving approaches to risk in the built environment sector', to serve as a reference point for decision makers and promote discussion in the sector on how we can manage risk better.

It draws on the principles for developing new business models that have been set out as part of Project 13, a blueprint for the sector on how this could be achieved, designed by ICE and the Infrastructure Client Group.
A risky business

Risk is an everyday issue in any economic undertaking. Adopting an approach which manages project risk effectively, however, is an acute problem in construction and the built environment.

The mindset towards risk is inherently conservative. This is understandable given how dangerous the work can be and because of how competitive the market is.

While this means that the UK has cost-conscious contractors who deliver excellent infrastructure at value, over the longer term, this has resulted in an industry constantly under pressure to seek a margin.
Taking responsibility

This transactional approach has wider effects which undermine the industry's fundamentals.

With no economic margin comes no development of skills, no room to research, no ability to test bed innovations and an unwillingness to try new things – all through fear they will not work.

What's needed are changes in business practices. Working collaboratively through an enterprise model (instead of treating partners on a project as separate entities to be managed), could have great benefits for the sector. The costs of risk are substantial, up to 50% of the final price paid by the asset owner.

If management and ownership of risk were kept where they can best and most expertly be handled, rather than pushed around, resources could be freed up which could improve the financial health of the sector and free up resources to improve practices and enable innovation.
Working together, learning together

Beyond business practices, different players in the sector would do well to learn from each other.

Internationally companies are adopting new ways of working and building using cutting-edge technology like 3D printing on a scale that the UK isn't accustomed to.

Data is also vital, and can be harnessed through adopting shared frameworks.

Indeed, simple standardised methods of measuring project outcomes could enable more straightforward lesson-sharing, avoiding the pitfalls projects have come across and adopting what works.

Pulling together as a sector, with clients and contractors setting aside funds from projects to allow for sector-wide dedicated budgets for research, innovation and skills development would also create space to test ideas outside of active projects.

The result of which would remove some of the concern about projects failing because of new and not well-understood techniques.
A positive outlook

The UK has an enviable reputation in project management, implementation of safe working and providing long-lasting, safe infrastructure.

It's important that the government and the sector shout about these successes while also casting a critical eye over things when they go wrong.

Overall, what's needed is teamwork and evolution to minimise the impact of risk on the successful delivery of programmes and projects.

Download the briefing paper for more information.