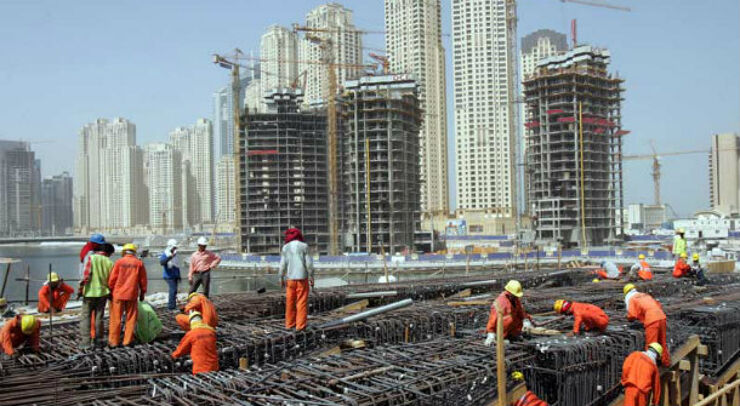 ICE has partnered with several major organisations to deliver a new global policy programme to help decision-makers grappling with the challenge of designing and delivering infrastructure for the long-term benefits of communities around the world.

The Enabling Better Infrastructure programme offers insights to governments and decision-makers around the world on how best to plan and deliver infrastructure which achieves the most effective social and economic outcomes.

The programme was developed by the Institution alongside a steering group chaired by Sir Michael Bear, which included individuals from organisations including OECD, UNOPS, KPMG, Pinsent Masons, the University of Sydney and the Environmental Change Institute.

Sir Michael Bear, ICE Hon. Fellow and Enabling Better Infrastructure Steering Group Chair, said:
"Strategically planned infrastructure can help countries achieve the best social and economic outcomes for their citizens. The Enabling Better Infrastructure programme collates global case studies and learnings, across all areas of the infrastructure lifecycle, to help governments and decision-makers to achieve this.

"Civil engineers play an important role in helping deliver infrastructure that meets future needs and the UN's Sustainable Development Goals, so it's important that we harness our collective experience and work together to make a real difference."

Nick Baveystock, ICE Director General, said:
"Infrastructure is critical to society's economic, social and personal wellbeing. Delivering infrastructure effectively, efficiently, and with a focus on whole-life value to the end user is essential.

"Decision-makers across the world face many of the same challenges. This report draws out some common principles to support them, wherever they are in the world, in balancing and making choices as they plan their national infrastructure systems."
The 12 guiding principles
As part of the programme, ICE and the steering group, produced a report, Enabling Better Infrastructure: 12 guiding principles for prioritising and planning infrastructure [link]. The report will help decision-makers at the early stages of the infrastructure lifecycle, from planning to prioritisation.

It identifies 12 key principles for decision-makers to use as a straight-forward guide to the best ways to plan, implement and deliver major infrastructure. These include best practice methods for undertaking infrastructure visioning exercises, conducting needs assessments and developing national infrastructure strategies.

The report can be used as high-level guidance and a source of insight as to what decision-makers could do differently to improve infrastructure planning and prioritisation.
Click here to view the full article.
Click here to download the report.