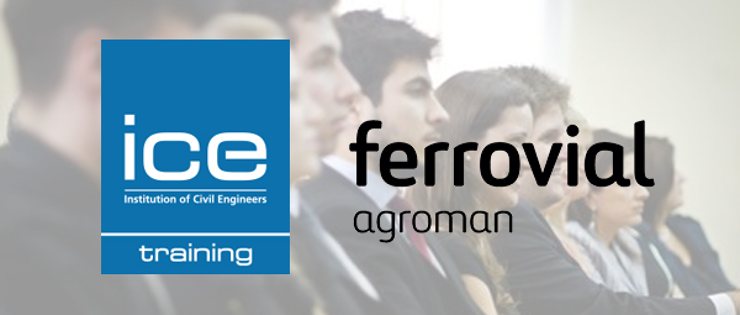 42 graduate engineers are signed up to attend a series of specialised training courses developed and delivered by ICE Training. Embedded throughout the programmes are the skills, values and critical qualities for future Civil Engineers.

According to Malcolm Pinto MEng CEng MICE Senior Energy Engineer and Ferrovial Agroman Lead SCE

"Ferrovial Agroman partnered with ICE to develop a comprehensive and structured 3-year training plan. This plan will ensure our graduates receive all the support and training required to become chartered civil engineers. By guaranteeing the best training on the market for our graduates, we are enabling them to become world-class engineers and the opportunity to grow as invaluable members of the Ferrovial Agroman team"

ICE Training will be following four of their graduate engineers, documenting their professional journeys through personal video diaries and blog posts. Get to know these aspiring Incorporated Engineers below: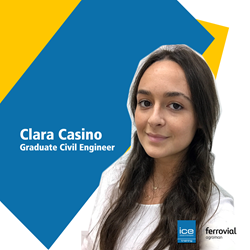 "I graduated in Civil Engineering in 2016 and joined Ferrovial Agroman UK as a Graduate Civil Engineer.
I currently work as a Package Manager for the Bam Ferrovial Kier Joint Venture (BFK) where I manage all signage on the project, including the 165kg London Underground Roundels and all lighting and seating on the platforms"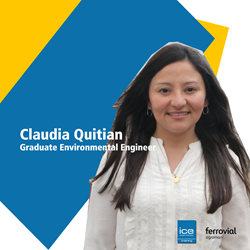 "My educational background is in Agricultural Engineering. I also have a Masters in Environmental Monitoring and Modelling.
In my current role as Graduate Environmental Advisor at the Northern Line Extension (NLE) project for the Ferrovial Agroman Laing O'Rourke joint venture, FLO, I liaise with the four site teams to manage the scheme's environmental data. I produce the NLE Environmental Report and the Key Performance Indicator (KPI) Dashboard for FLO Senior Managers and for London Underground."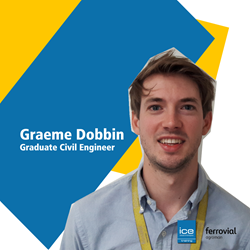 "I graduated with a first class honours degree in Civil Engineering. I have since transferred my academic skills into the workplace as a Section Engineer at Heathrow Airport.
Throughout my time on the project, I have been responsible for many things, from the reconfiguration of aircraft stands (Ten stands in total) to developing the methodology of the new Lightweight Concrete Distribution Slab (2000 cubic meters) over the top of the main Heathrow vehicle tunnel."

"Growing up in Damascus, I was fascinated by structures that stood the test of time. That fascination made me want to become an engineer and I graduated with a First Class Honours in Architectural Engineering from Cardiff University.

I joined the Northern Line Extension project at Battersea in London as a graduate engineer in September 2016, where I was responsible for issuing all the necessary site permits and carrying out the quality assurance checks and documentation in collaboration with the client and the sub-contractor."


Ferrovial is a world-leading provider of infrastructure services which comprises the four divisions of Ferrovial: Construction, Services, Aviation and Toll Roads. Ferrovial Agroman, the construction arm, delivers value-driven, complex multi-disciplinary design and construction solutions across varied sectors worldwide, including transport, energy and water. Learn more about them here.

ICE Training is the official training company of the Institution of Civil Engineers.