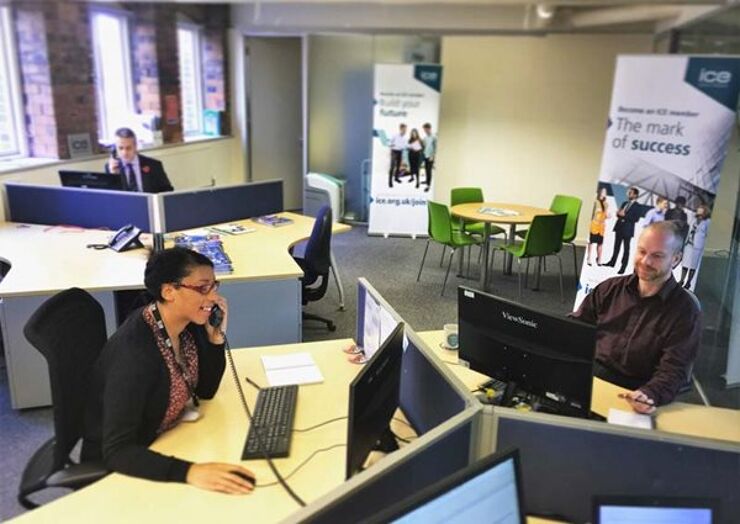 ICE's new support facility based in Birmingham adds to the support available for those working towards becoming professionally qualified with ICE.
Designed to supplement the information, advice and guidance offered by ICE's Membership Recruitment team across the UK, our new team of three are on hand to take calls and respond to email and web enquiries, including:
Routine enquires on how to become professionally qualified with ICE
Access to our UK team of Membership Development Officers (MDOs) and Membership Managers for booking surgery appointments or employer visits
Reserve places on events run by the Membership Recruitment team
Our UK-wide team of Membership Managers and MDOs continue to deliver employer visits, events and surgeries locally, but will now be ably assisted by the new team of Coordinators who will help to improve the service we offer to employers, our members, and prospective members. Our growing International team will continue to support members outside the UK.
Our new support team is located at the ICE offices in Birmingham and can be contacted as follows:
t: +44 (0)121 237 3648 / 3649
e: membershiprecruitment@ice.org.uk

Learn more about the ICE Membership here.

All ICE Members are entitled to an exclusive discount on all our trainining courses*

*Terms and Conditions apply