The BIM Task Group Newsletter contains case studies, interviews and the latest news on the application of BIM in industry. You can download the latest issue here, or by clicking the image below: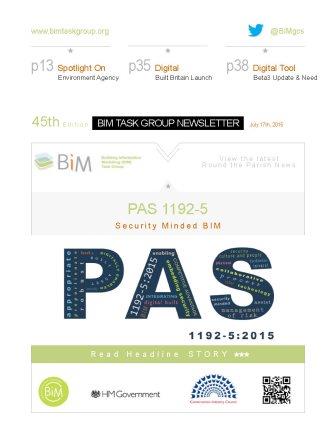 Our BIM training

ICE BIM for Infrastructure is the leading UK BIM training programme developed by the ICE BIM Action Group and the BIM Task Group.
The comprehensive two day programme aimed at professionals looking to align their BIM practice with the Government's Learning Outcomes Framework, covers:
How the BIM phenomenon fits into the delivery of engineering, design, construction and asset management in practice
The impacts and benefits of BIM to tne engineering profession, and to the built environment
The practical steps to implementing BIM
The next classroom training day will be 20 October in London. Or, the programme can be delivered by our tutors at any time as a tailored in-house training for your organisation.