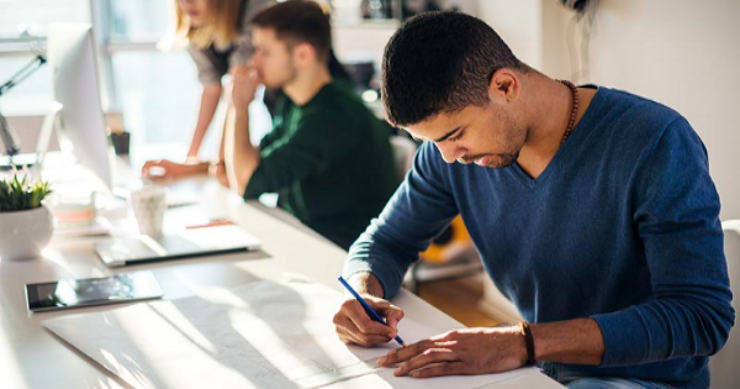 ICE Mentoring provides an easy to use platform for connecting members who are looking for a mentor or mentee – it only takes a few minutes to set up a profile and there is no obligation on signing up.
Why should I become a mentor?
Mentoring offers obvious benefits to the mentee, but mentors also get a lot out of the process including:
Developing your coaching, communication and leadership skills
Gaining CPD from 'reverse mentoring' (especially from learning about your mentee's work)
Growing your professional network
And of course, the immense satisfaction and pride sharing your knowledge and experience to help others can give.
How does ICE Mentoring work?
The mentoring scheme matches graduate and qualified members with more experienced engineers who can offer advice and support. It's part of ICE's commitment to support members' continuing professional development.
You simply sign up online and in due course a potential mentee will contact you for help. Once you've found a match, it's up to you how and when you and your new mentee meet or talk. There is also plenty of useful guidance available on the mentoring platform to help you on your mentoring journey.
Who is eligible to become a mentor?
To join as a mentor, you should be an experienced engineer, engineering technician (EngTech), incorporated engineer (IEng) or chartered engineer (CEng).
Sign up to become an ICE mentor now.
For more information about ICE Mentoring, contact mentoring@ice.org.uk