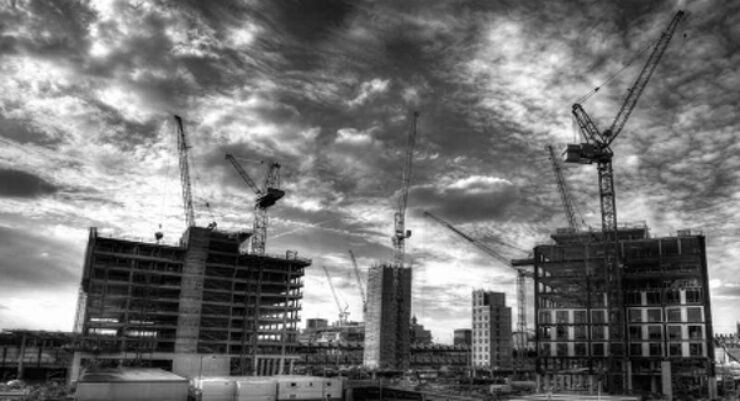 This piece was originally published on the ICE website.
The ICE-led Brexit Infrastructure Group has launched a 3 point plan that outlines immediate actions the Government should take on infrastructure investment, skills and industrial strategy.
The group's 3 point plan

1. Consolidate the UK's status as an attractive location for infrastructure investment

Clarity on our future relationship with the European Investment Bank (EIB) should be an immediate priority in forthcoming negotiations. The EIB is a key anchor investor in infrastructure. From 2012–16 it invested over €30bn in UK projects.
Government should consult with industry now on alternatives for filling any potential investment gaps left through loss of UK membership to the EIB. This should include the potential for a UK investment bank to replace EIB funding.

2. Avoid a self-inflicted skills crisis

Government should guarantee the status of existing EU nationals currently working in the UK. A rapid reduction in EU nationals employed in construction would put major projects at risk. In London alone 27% of construction jobs are currently filled by EU nationals.

Government and industry should collaborate to map the skills required to deliver the National Infrastructure and Construction Pipeline and prioritize them within any post-Brexit immigration system.

Learn more about Brexit Infrastructure Group - Skills briefing​

3. Use industrial strategy to exploit the UK's emerging status as a global leader in infrastructure innovation and technology

Government and the infrastructure sector must establish a shared programme to exploit the UK's existing advantages in innovation and technology.

Commenting on the Brexit Leadership Group's paper, Sir John Armitt said:

"The EIB has been a vital part of the investment mix, acting as a critical anchor investor, funding billions of UK infrastructure projects and attracting other sources of funding. If we are at risk of losing this source of investment, the Government should start consulting with industry now on alternative options, including the potential for an infrastructure investment bank. This will send a clear signal to the market, and help consolidate the UK's reputation as a global leader in infrastructure delivery."

Find out more and download the strategy.


About the Brexit Infrastructure Group

The group was formed after last year's EU referendum and is developing a series of policy briefings to keep infrastructure at the centre of the Brexit negotiation process. These cover investment, codes and standards, research and innovation, and skills and procurement.

Brexit Infrastructure Group Leadership Board:
Chair: Sir John Armitt
Nick Baveystock, Director General, Institution of Civil Engineers
Amanda Clack, President, Royal Institution of Chartered Surveyors
Geoff French, Chair, Enterprise M3
Richard Laudy, Partner and Head of Global Infrastructure Sector, Pinsent Masons
Paul Nash, President, Chartered Institute for Building
Mike Putnam, Chief Executive Officer and President, Skanska UK
Nick Roberts, Chief Executive Officer, UK & Europe, Atkins
Dr Scott Steedman CBE, Director of Standards, British Standards Institution
James Stewart, Chairman Global Infrastructure Practice, KPMG
Andrew Wolstenholme OBE, Co-Chair, Construction Industry Council